Regular price
$399.00 AUD
Regular price
$419.00 AUD
Sale price
$399.00 AUD
Unit price
per
Sale
Sold out
Curious about grading? Check here!

Open Box

Spotless device in brand new condition without any scratches comes with all original accessories.

Like New

Cosmetically almost new in appearance. May rarely have micro marks or scratches difficult to see from a normal viewing distance. with 12 months warranty.

Grade A

Cosmetically in top-notch condition with very slight wear and tear. May have some light scratches on the screen or housing. with 12 months warranty.

Grade B

Noticeable wear & tear. There may be a number of marks/scratches on the screen, slight screen discoloration, or housing but these devices are 100% functional and offer exceptional value. with 6 months warranty.

Grade C

Obvious wear & tear. May show a considerable amount of scratching on the screen and dents around the edges, Face-ID may be disabled but are 100% functional and offer the best value for money. with 6 months warranty.

Explore moreSee details
Refund & Warranty Terms

We care about our customers and offer 14 Days free change of mind in case customer is not happy with the purchase.
Devices are covered for warranty only, if its return in original purchase condition including all the accessories it came with. Original condition means, no physical damage, no water damage, no sign of misuse, all personal details must be removed, including, iCloud, Google account, Samsung account or any other.   
We strongly encourage our customers to back up all the data before returning device. We will not be responsible for any loss of data during replacement.
If devices were sent damaged or there were signs of misuse we will grant no refund and device will be sent back to customer.
Change of mind return policy is only offered for 'A grade', 'Like New Grade', and 'Open Box' products. All B-Grade and C-Grade and 2 years older phones from release date are exempted from change of mind return.
All AfterPay, Latitute Pay, Zippay and Credit Card purchases will incur 5% restocking fees for refund.
We offer warranty for your purchased products. In case the product is deemed irreparable, we will replace your product within a reasonable time frame that's is 15 business days. If we are unable to repair your product within a reasonable time frame, we will offer a Store credit or replacement only.
All mobile phones come with a warranty unless stated otherwise, whereas for the battery since it is a wear and tear item we provide only 30 days warranty. Any physical damage or water damage or any 3rd party repair will not be covered under the warranty. If the device is not returned in the same condition as it was sold, the warranty may be void.
Unlocked

Delivered from Melbourne

Warranty & Tax Invoice
Oppo Find X2 Pro 5G: Perfect Smartphone Experience
Introducing the Oppo Find X2 Pro 5G – a top-of-the-line smartphone that combines exceptional performance with a sleek design. This phone has a stunning design, an impressive camera system, and a super-fast charging feature. Now, let's explore the specifics and find out why this phone is a great investment. 
Gorgeous Design and Screen
The Oppo Find X2 Pro has a modern and attractive design that is bound to catch people's attention. It is available in different colors, such as a beautiful sage green with a faux leather finish, a vibrant orange, and a simple ceramic black. The phone comes in two versions: one with a leather casing and the other with a ceramic casing. The dimensions of the leather model are 165.2x74.4 x 9.5mm, while the ceramic model is 8.8mm thick. That makes the phone slim, lightweight, and a perfect example of a contemporary smartphone. 
However, that is only the start. The Oppo Find X2 Pro features a stunning OLED display that spans 6.7 inches diagonally, offering a crisp resolution of 1440 x 3168 pixels. The screen of this phone supports HDR10+ and has a refresh rate of 120Hz, resulting in smooth animations, menus, and webpages. 
Impressive Camera System
If you're in need of high-quality photos, the Oppo Find X2 Pro is the perfect choice. The phone has a triple-lens camera setup with a wide, periscope telephoto and ultrawide lens, offering high-resolution images. The periscope telephoto camera offers a 5x optical zoom, making it ideal for capturing distant subjects like wildlife, sports, or landscapes. 
The Oppo Find X2 Pro is a delight to use, with its fast shutter speed and focus that allows you to capture every moment effortlessly. The wide-angle mode is particularly handy for capturing a larger scene in one photo, and the front camera with a 32MP resolution will give your selfies a professional touch. 
Super Speedy Charging
The Oppo Find X2 Pro comes with a 4200mAh battery that offers long-lasting power to keep you going throughout the day and beyond. And when it's time to recharge, the fast charging technology quickly gets the job done. This phone features a fast charging technology called 65W SuperVOOC 2.0, which can fully charge the phone in just 38 minutes. That provides you with enough power to last for a significant amount of time. 
Final Thoughts
The Oppo Find X2 Pro is considered a top-tier smartphone in the current market. It provides a remarkable blend of fashion, efficiency, and practicality that will ensure you stay ahead of the competition. No matter the purpose, this phone excels in every aspect, be it connecting with family and friends, preserving precious moments, or being productive while on the move. Buy Oppo Find X2 Pro & take advantage of trying out the latest technology and stylish designs. 
View full details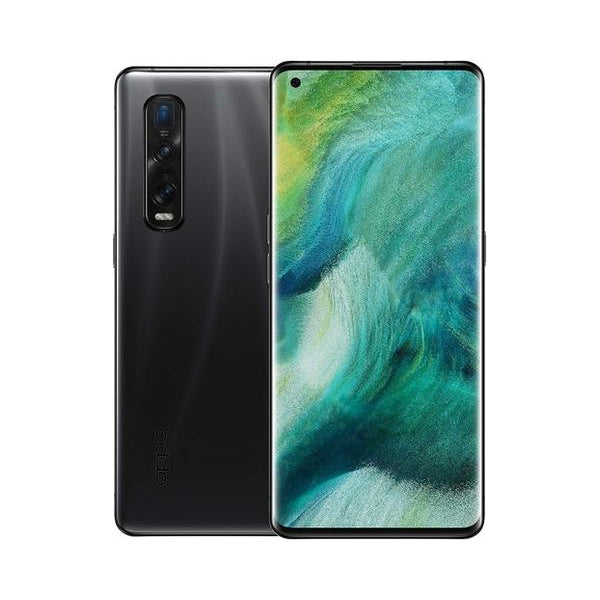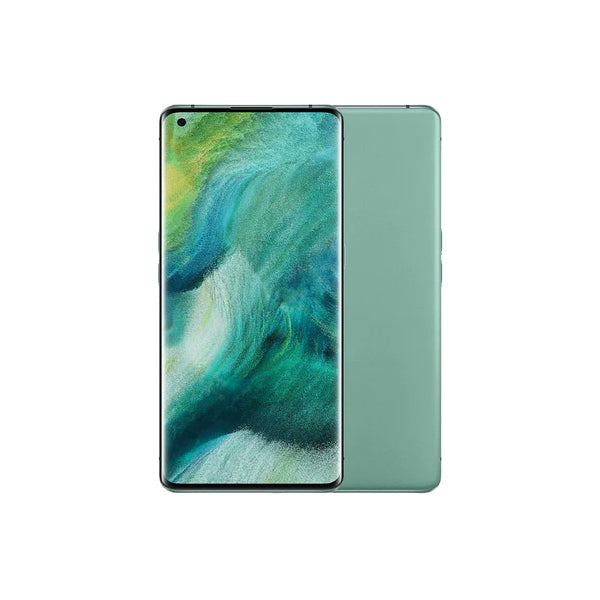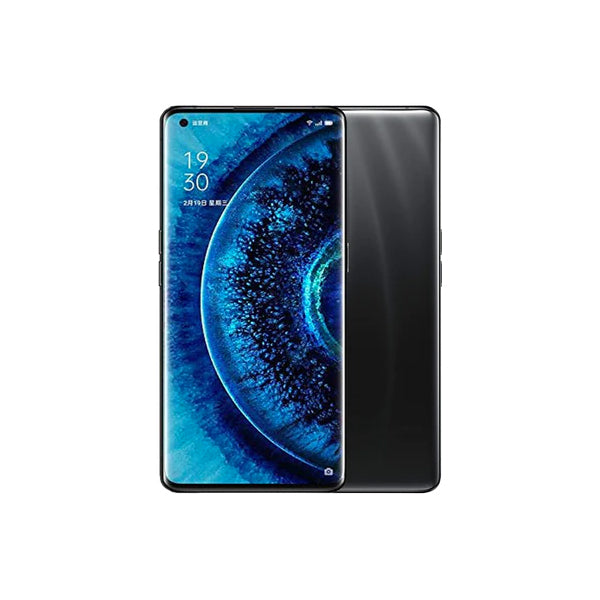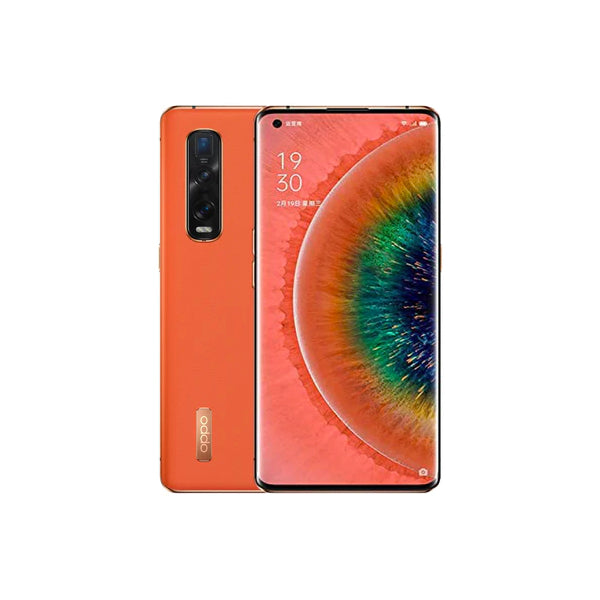 Shipping & Returns
AUSTRALIA POST

DELIVERY SCHEDULE

2-4 days after dispatch
1-2 days after dispatch
1-2 days after dispatch

COST PER SHIPMENT

Standard Postage (free on minimum order of $100)
Express Postage - without signature ($15)
Express Postage - Signature on Delivery ($20)

SENDLE PARCEL DELIVERY

DELIVERY SCHEDULE

1-2 days after dispatch
2-3 days after dispatch

COST PER SHIPMENT

Standard Postage Signature On Delivery ($10)
Express Postage Signature On Delivery ($18)

SHIPPING SCHEDULE

All orders placed on weekend or friday including  Public holidays will be dispatched next business day or Monday.
Regional area delivery may take upto 7 Business Days. 

RETURNS

A customer is entitled to a full refund if a product is deemed faulty within 30 days of purchase. If the product is deemed faulty after the 30-day period, the customer is entitled to replacement or repair only. Refunds after the 30-day period will be issued on Robotech's decision only if repair or replacement is not possible. Roobotech will cover the return postage if and only if the product is found to be faulty and under warranty. Restocking fees of $25 will apply in case of a change of mind or an order by mistake.