Regular price
$299.00 AUD
Regular price
$314.00 AUD
Sale price
$299.00 AUD
Unit price
per
Sale
Sold out
Curious about grading? Check here!

Open Box

Spotless device in brand new condition without any scratches comes with all original accessories.

Like New

Cosmetically almost new in appearance. May rarely have micro marks or scratches difficult to see from a normal viewing distance. with 12 months warranty.

Grade A

Cosmetically in top-notch condition with very slight wear and tear. May have some light scratches on the screen or housing. with 12 months warranty.

Grade B

Noticeable wear & tear. There may be a number of marks/scratches on the screen, slight screen discoloration, or housing but these devices are 100% functional and offer exceptional value. with 6 months warranty.

Grade C

Obvious wear & tear. May show a considerable amount of scratching on the screen and dents around the edges, Face-ID may be disabled but are 100% functional and offer the best value for money. with 6 months warranty.

Explore moreSee details
Refund & Warranty Terms

We care about our customers and offer 14 Days free change of mind in case customer is not happy with the purchase.
Devices are covered for warranty only, if its return in original purchase condition including all the accessories it came with. Original condition means, no physical damage, no water damage, no sign of misuse, all personal details must be removed, including, iCloud, Google account, Samsung account or any other.   
We strongly encourage our customers to back up all the data before returning device. We will not be responsible for any loss of data during replacement.
If devices were sent damaged or there were signs of misuse we will grant no refund and device will be sent back to customer.
Change of mind return policy is only offered for 'A grade', 'Like New Grade', and 'Open Box' products. All B-Grade and C-Grade and 2 years older phones from release date are exempted from change of mind return.
All AfterPay, Latitute Pay, Zippay and Credit Card purchases will incur 5% restocking fees for refund.
We offer warranty for your purchased products. In case the product is deemed irreparable, we will replace your product within a reasonable time frame that's is 15 business days. If we are unable to repair your product within a reasonable time frame, we will offer a Store credit or replacement only.
All mobile phones come with a warranty unless stated otherwise, whereas for the battery since it is a wear and tear item we provide only 30 days warranty. Any physical damage or water damage or any 3rd party repair will not be covered under the warranty. If the device is not returned in the same condition as it was sold, the warranty may be void.
Unlocked

Delivered from Melbourne

Warranty & Tax Invoice
Google Pixel 3A - Capture Life's Best Moments with Precision
Introducing the Google Pixel 3a – an affordable smartphone that offers a great set of features. The Google Pixel 3a is a great choice for anyone seeking a reasonably priced mid-range smartphone. It boasts impressive specifications and shares a design with its high-end counterpart, the Pixel 3. 
Design: Easy to Use and Functional 
The design of the Pixel 3a is stylish and polished, featuring a lightweight plastic back that enhances grip. The device is compact and can be easily used with one hand. It also fits comfortably in the pocket. The device features a 5.6-inch OLED display screen with Full HD+ resolution, offering vivid colors and crisp detail. The rear design of the phone gives it a premium appearance, and the inclusion of a headphone jack and Active Edge feature is appreciated. 
Camera: Capture Every Moment 
The camera on the Google Pixel 3a is exceptional. The camera has a 12.2MP primary lens that includes dual-pixel autofocus and optical image stabilization, resulting in impressive photos. Additionally, there is an 8MP front-facing camera specifically designed for selfies. It also includes Night Sight technology, enabling users to capture detailed photos in low-light conditions. 
Performance: Fast and Efficient
The hardware of the Google Pixel 3a includes an octa-core Snapdragon 670 processor, 4GB of RAM, and 64GB of storage space. The phone operates seamlessly without any delays and effortlessly handles a wide range of tasks, including web browsing and running resource-intensive applications. 
Long-Lasting Battery Life 
The phone is equipped with a 3000mAh battery that offers all-day usage, even with power-intensive apps running in the background. You won't have to wait long to get back to full power with its fast-charging capability. 
Final Verdict: 
Overall, the Google Pixel 3a provides great bang for your buck. The smartphone is an excellent choice for those seeking a powerful mid-range device thanks to its impressive features, competitive price, and exceptional camera. The Google Pixel 3a is a great investment thanks to its fast performance, long-lasting battery life, and the latest Android software update. So why delay? Get the Google Pixel 3a now and discover its advanced technology firsthand! 
View full details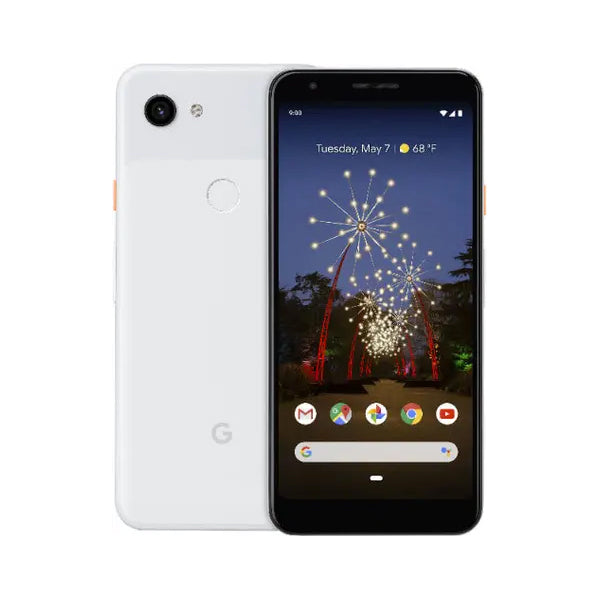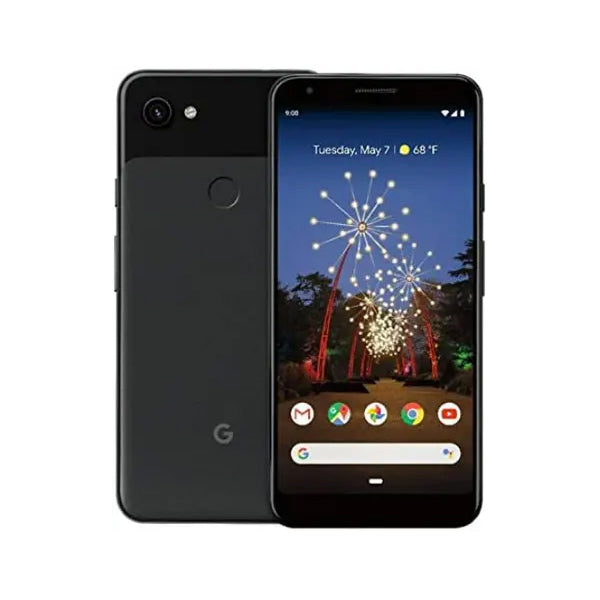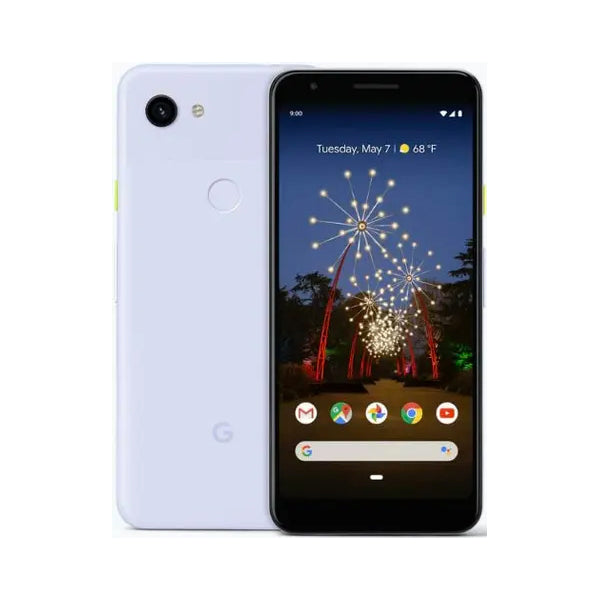 Shipping & Returns
AUSTRALIA POST

DELIVERY SCHEDULE

2-4 days after dispatch
1-2 days after dispatch
1-2 days after dispatch

COST PER SHIPMENT

Standard Postage (free on minimum order of $100)
Express Postage - without signature ($15)
Express Postage - Signature on Delivery ($20)

SENDLE PARCEL DELIVERY

DELIVERY SCHEDULE

1-2 days after dispatch
2-3 days after dispatch

COST PER SHIPMENT

Standard Postage Signature On Delivery ($10)
Express Postage Signature On Delivery ($18)

SHIPPING SCHEDULE

All orders placed on weekend or friday including  Public holidays will be dispatched next business day or Monday.
Regional area delivery may take upto 7 Business Days. 

RETURNS

A customer is entitled to a full refund if a product is deemed faulty within 30 days of purchase. If the product is deemed faulty after the 30-day period, the customer is entitled to replacement or repair only. Refunds after the 30-day period will be issued on Robotech's decision only if repair or replacement is not possible. Roobotech will cover the return postage if and only if the product is found to be faulty and under warranty. Restocking fees of $25 will apply in case of a change of mind or an order by mistake.