Regular price
$2,249.00 AUD
Regular price
Sale price
$2,249.00 AUD
Unit price
per
Sale
Sold out
Curious about grading? Check here!

Open Box

Spotless device in brand new condition without any scratches comes with all original accessories.

Like New

Cosmetically almost new in appearance. May rarely have micro marks or scratches difficult to see from a normal viewing distance. with 12 months warranty.

Grade A

Cosmetically in top-notch condition with very slight wear and tear. May have some light scratches on the screen or housing. with 12 months warranty.

Grade B

Noticeable wear & tear. There may be a number of marks/scratches on the screen, slight screen discoloration, or housing but these devices are 100% functional and offer exceptional value. with 6 months warranty.

Grade C

Obvious wear & tear. May show a considerable amount of scratching on the screen and dents around the edges, Face-ID may be disabled but are 100% functional and offer the best value for money. with 6 months warranty.

Explore moreSee details
Refund & Warranty Terms

We care about our customers and offer 14 Days free change of mind in case customer is not happy with the purchase.
Devices are covered for warranty only, if its return in original purchase condition including all the accessories it came with. Original condition means, no physical damage, no water damage, no sign of misuse, all personal details must be removed, including, iCloud, Google account, Samsung account or any other.   
We strongly encourage our customers to back up all the data before returning device. We will not be responsible for any loss of data during replacement.
If devices were sent damaged or there were signs of misuse we will grant no refund and device will be sent back to customer.
Change of mind return policy is only offered for 'A grade', 'Like New Grade', and 'Open Box' products. All B-Grade and C-Grade and 2 years older phones from release date are exempted from change of mind return.
All AfterPay, Latitute Pay, Zippay and Credit Card purchases will incur 5% restocking fees for refund.
We offer warranty for your purchased products. In case the product is deemed irreparable, we will replace your product within a reasonable time frame that's is 15 business days. If we are unable to repair your product within a reasonable time frame, we will offer a Store credit or replacement only.
All mobile phones come with a warranty unless stated otherwise, whereas for the battery since it is a wear and tear item we provide only 30 days warranty. Any physical damage or water damage or any 3rd party repair will not be covered under the warranty. If the device is not returned in the same condition as it was sold, the warranty may be void.
Unlocked

Delivered from Melbourne

Warranty & Tax Invoice
Apple iPhone 15 Pro: The Ultimate Smartphone Experience
Introducing the newest addition to Apple's impressive lineup of smartphones - the iPhone 15 Pro. This phone is designed to impress even the most selective users with its top-of-the-line features and cutting-edge technology. Now, let's examine what sets the iPhone 15 Pro apart.
Design and Build Quality
The design of the iPhone 15 Pro is elegant and refined, featuring a glass front and back and a durable titanium frame. The glass is manufactured by Corning, a renowned company recognized for producing strong and long-lasting glass. The device also has an excellent waterproof rating (IP68), providing exceptional protection against water, dust, and other environmental elements.
Large & Vibrant Display
The display of the iPhone 15 Pro is truly remarkable. The phone features a large 6.1-inch display with an impressive resolution for an immersive viewing experience. The display offers vibrant and clear visuals with its 120Hz refresh rate and support for HDR10 and Dolby Vision, ensuring an enjoyable viewing experience for any content. 
Quality Camera
The camera setup on the iPhone 15 Pro is top-notch, with a primary 48 MP sensor, a 12 MP ultrawide lens, and a 12 MP telephoto lens. The device also includes a 3D LiDAR scanner that allows for precise depth sensing, making it ideal for professional photography and videography. The iPhone 15 Pro makes it effortless to capture breathtaking images and videos, thanks to its support for 4K video recording, ProRes, and 10-bit HDR. 
Performance and Storage
The iPhone 15 Pro operates on the Apple A17 Pro chipset, an advanced processor that offers exceptional speed for a smartphone. The iPhone 15 Pro comes with 8GB of RAM and storage options ranging from 128GB to 1TB, providing users with impressive performance and ample storage space for enhanced productivity. 
Battery Life
The iPhone 15 Pro comes with a large 3274 mAh non-removable Li-Ion battery, ensuring you have enough power to last through the day. The device also has fast charging capabilities, allowing the phone to reach 50% battery in just 30 minutes.
Connectivity
The iPhone 15 Pro allows users to utilise the lightning-fast download and upload speeds of 5G connectivity on compatible networks. The device also includes Wi-Fi 6, Bluetooth 5.2, and NFC connectivity, ensuring seamless connection to the world around you.
Security and Privacy
The iPhone 15 Pro offers enhanced security and privacy features, such as Face ID and Touch ID. That enables users to unlock their devices through facial recognition or fingerprint scanning. The SL 3D depth/biometrics sensor offers improved accuracy and security features to keep your device locked and secure.
iPhone 15 Pro: Top-Of-the-Line Smartphone
The iPhone 15 Pro is a high-end smartphone with an impressive array of features and capabilities that will surely impress the users. This phone is an excellent choice for those seeking a dependable and powerful device, thanks to its outstanding performance, impressive camera capabilities, gorgeous display, and advanced security features.
View full details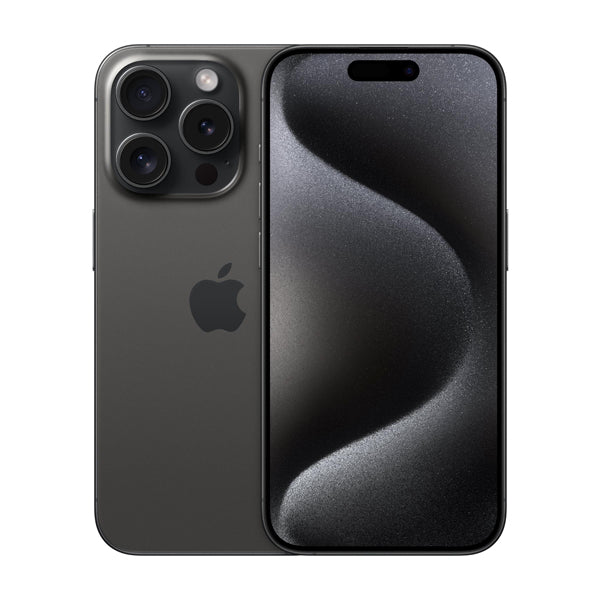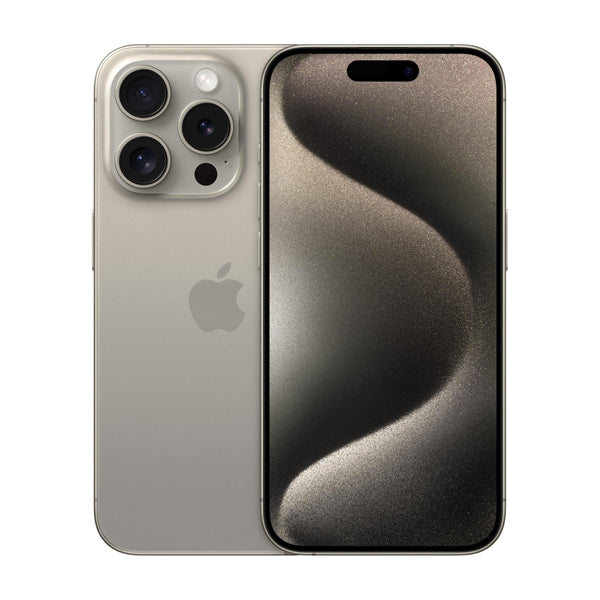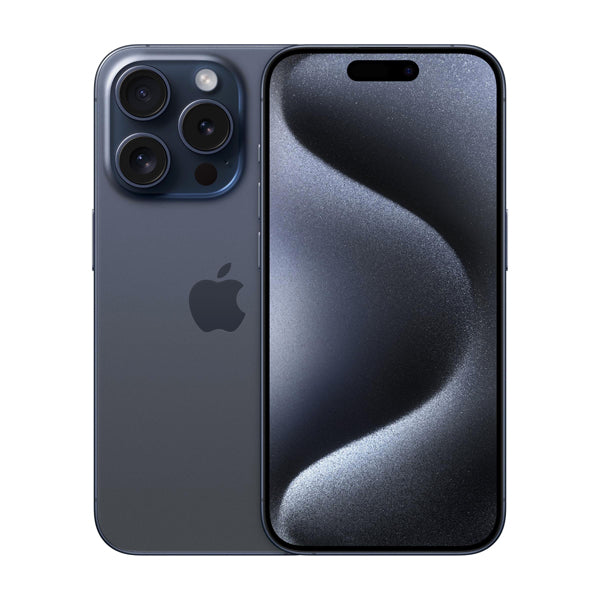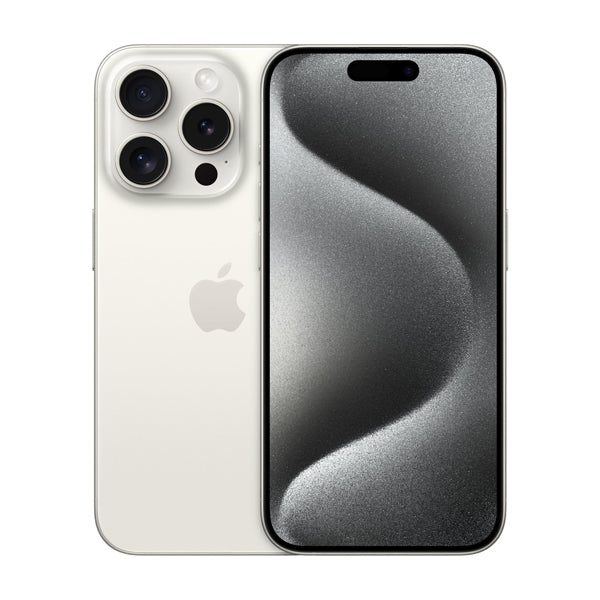 Shipping & Returns
AUSTRALIA POST

DELIVERY SCHEDULE

2-4 days after dispatch
1-2 days after dispatch
1-2 days after dispatch

COST PER SHIPMENT

Standard Postage (free on minimum order of $100)
Express Postage - without signature ($15)
Express Postage - Signature on Delivery ($20)

SENDLE PARCEL DELIVERY

DELIVERY SCHEDULE

1-2 days after dispatch
2-3 days after dispatch

COST PER SHIPMENT

Standard Postage Signature On Delivery ($10)
Express Postage Signature On Delivery ($18)

SHIPPING SCHEDULE

All orders placed on weekend or friday including  Public holidays will be dispatched next business day or Monday.
Regional area delivery may take upto 7 Business Days. 

RETURNS

A customer is entitled to a full refund if a product is deemed faulty within 30 days of purchase. If the product is deemed faulty after the 30-day period, the customer is entitled to replacement or repair only. Refunds after the 30-day period will be issued on Robotech's decision only if repair or replacement is not possible. Roobotech will cover the return postage if and only if the product is found to be faulty and under warranty. Restocking fees of $25 will apply in case of a change of mind or an order by mistake.