Regular price
$249.00 AUD
Regular price
Sale price
$249.00 AUD
Unit price
per
Sale
Sold out
Curious about grading? Check here!

Open Box

Spotless device in brand new condition without any scratches comes with all original accessories.

Like New

Cosmetically almost new in appearance. May rarely have micro marks or scratches difficult to see from a normal viewing distance. with 12 months warranty.

Grade A

Cosmetically in top-notch condition with very slight wear and tear. May have some light scratches on the screen or housing. with 12 months warranty.

Grade B

Noticeable wear & tear. There may be a number of marks/scratches on the screen, slight screen discoloration, or housing but these devices are 100% functional and offer exceptional value. with 6 months warranty.

Grade C

Obvious wear & tear. May show a considerable amount of scratching on the screen and dents around the edges, Face-ID may be disabled but are 100% functional and offer the best value for money. with 6 months warranty.

Explore moreSee details
Refund & Warranty Terms

We care about our customers and offer 14 Days free change of mind in case customer is not happy with the purchase.
Devices are covered for warranty only, if its return in original purchase condition including all the accessories it came with. Original condition means, no physical damage, no water damage, no sign of misuse, all personal details must be removed, including, iCloud, Google account, Samsung account or any other.   
We strongly encourage our customers to back up all the data before returning device. We will not be responsible for any loss of data during replacement.
If devices were sent damaged or there were signs of misuse we will grant no refund and device will be sent back to customer.
Change of mind return policy is only offered for 'A grade', 'Like New Grade', and 'Open Box' products. All B-Grade and C-Grade and 2 years older phones from release date are exempted from change of mind return.
All AfterPay, Latitute Pay, Zippay and Credit Card purchases will incur 5% restocking fees for refund.
We offer warranty for your purchased products. In case the product is deemed irreparable, we will replace your product within a reasonable time frame that's is 15 business days. If we are unable to repair your product within a reasonable time frame, we will offer a Store credit or replacement only.
All mobile phones come with a warranty unless stated otherwise, whereas for the battery since it is a wear and tear item we provide only 30 days warranty. Any physical damage or water damage or any 3rd party repair will not be covered under the warranty. If the device is not returned in the same condition as it was sold, the warranty may be void.
Unlocked

Delivered from Melbourne

Warranty & Tax Invoice
Google Pixel 3: The Ultimate Smartphone Experience
Introducing the Google Pixel 3, a top-notch smartphone with exceptional photo quality, a compact design that conveniently fits in your pocket and hand, impressive RF performance, powerful stereo speakers, and the convenience of wireless charging. It receives updates before any other smartphone, making it one of the top choices in the current market. 
Design and Display 
The design of the Google Pixel 3 is sleek and modern, featuring a smooth glass finish that allows for comfortable one-handed use. The display on this device is absolutely impressive, featuring a 5.5-inch OLED screen with a resolution of 2160x1080 pixels (443 ppi). The colors are vibrant, and the brightness levels are perfect for any situation. The Pixel 3 does not have a notch, but it does have bezels at the top and bottom. These bezels house stereo speakers and dual front-facing cameras. The screen features gently rounded corners, contributing to its sleek and fashionable appearance. 
Efficiency 
The Pixel 3 runs on a powerful Qualcomm Snapdragon 845 2.5 GHz quad-core processor and has 4GB of LPDDR4 RAM. The device offers two storage options, 64GB and 128GB, providing ample space for your applications and files.  
Camera:
The camera on the Google Pixel 3 is widely regarded as the top choice among smartphones, even without the added 16MP telephoto lens found on its successor. The camera software on this device utilizes machine-learning technology to capture stunning 12.2MP photos that consistently impress. This camera is designed to impress photography enthusiasts with its enhanced HDR capabilities and improved photo detail. 
Battery and Connectivity
The Pixel 3 is equipped with a battery capacity of 2,915mAh that cannot be removed. It supports both 18W wired charging and Qi wireless charging. With its long-lasting battery, this device is ideal for those with a hectic schedule. The phone is equipped with various connectivity options like Wi-Fi, Bluetooth, GPS, and NFC, ensuring seamless connectivity no matter where you are. 
Software
The Google Pixel 3 runs on Android 9 Pie, which is the most recent version of the widely-used mobile operating system. The user experience is streamlined and user-friendly, with easy-to-use navigation gestures, a revamped app drawer, and added features such as Digital Wellbeing to manage smartphone usage. 
Final Verdict: 
If you want a stylish and up-to-date smartphone that works really well, takes great photos, and has a long-lasting battery, then the Google Pixel 3 is the perfect choice. The compact size, excellent wireless connectivity, and convenient charging features make it an ideal choice for professionals who value top-notch performance. Get yours now and enjoy the best smartphone experience.
View full details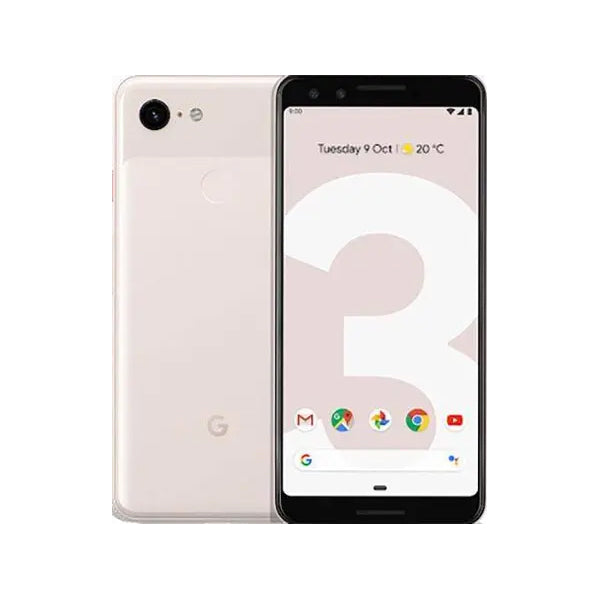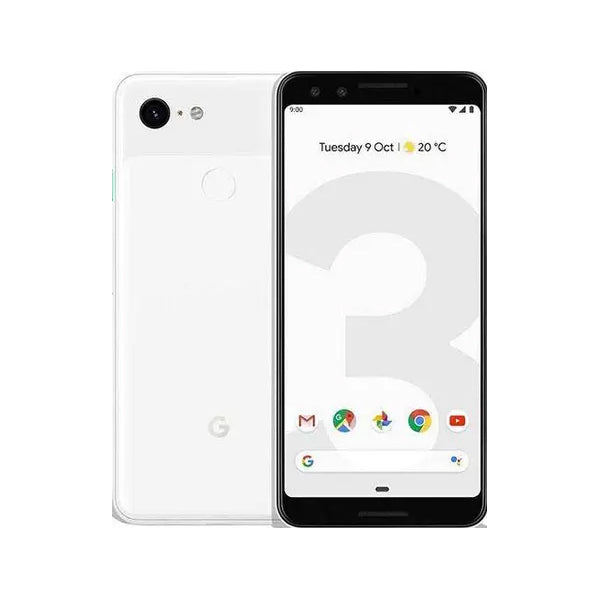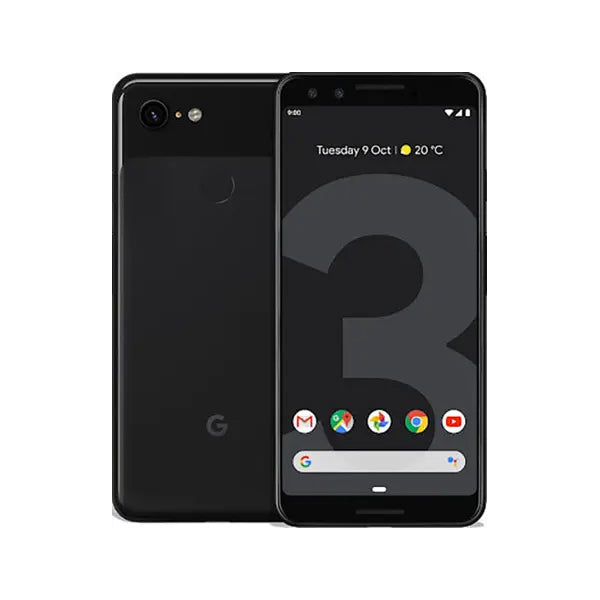 Shipping & Returns
AUSTRALIA POST

DELIVERY SCHEDULE

2-4 days after dispatch
1-2 days after dispatch
1-2 days after dispatch

COST PER SHIPMENT

Standard Postage (free on minimum order of $100)
Express Postage - without signature ($15)
Express Postage - Signature on Delivery ($20)

SENDLE PARCEL DELIVERY

DELIVERY SCHEDULE

1-2 days after dispatch
2-3 days after dispatch

COST PER SHIPMENT

Standard Postage Signature On Delivery ($10)
Express Postage Signature On Delivery ($18)

SHIPPING SCHEDULE

All orders placed on weekend or friday including  Public holidays will be dispatched next business day or Monday.
Regional area delivery may take upto 7 Business Days. 

RETURNS

A customer is entitled to a full refund if a product is deemed faulty within 30 days of purchase. If the product is deemed faulty after the 30-day period, the customer is entitled to replacement or repair only. Refunds after the 30-day period will be issued on Robotech's decision only if repair or replacement is not possible. Roobotech will cover the return postage if and only if the product is found to be faulty and under warranty. Restocking fees of $25 will apply in case of a change of mind or an order by mistake.