Regular price
$749.00 AUD
Regular price
Sale price
$749.00 AUD
Unit price
per
Sale
Sold out
Curious about grading? Check here!

Open Box

Spotless device in brand new condition without any scratches comes with all original accessories.

Like New

Cosmetically almost new in appearance. May rarely have micro marks or scratches difficult to see from a normal viewing distance. with 12 months warranty.

Grade A

Cosmetically in top-notch condition with very slight wear and tear. May have some light scratches on the screen or housing. with 12 months warranty.

Grade B

Noticeable wear & tear. There may be a number of marks/scratches on the screen, slight screen discoloration, or housing but these devices are 100% functional and offer exceptional value. with 6 months warranty.

Grade C

Obvious wear & tear. May show a considerable amount of scratching on the screen and dents around the edges, Face-ID may be disabled but are 100% functional and offer the best value for money. with 6 months warranty.

Explore moreSee details
Refund & Warranty Terms

We care about our customers and offer 14 Days free change of mind in case customer is not happy with the purchase.
Devices are covered for warranty only, if its return in original purchase condition including all the accessories it came with. Original condition means, no physical damage, no water damage, no sign of misuse, all personal details must be removed, including, iCloud, Google account, Samsung account or any other.   
We strongly encourage our customers to back up all the data before returning device. We will not be responsible for any loss of data during replacement.
If devices were sent damaged or there were signs of misuse we will grant no refund and device will be sent back to customer.
Change of mind return policy is only offered for 'A grade', 'Like New Grade', and 'Open Box' products. All B-Grade and C-Grade and 2 years older phones from release date are exempted from change of mind return.
All AfterPay, Latitute Pay, Zippay and Credit Card purchases will incur 5% restocking fees for refund.
We offer warranty for your purchased products. In case the product is deemed irreparable, we will replace your product within a reasonable time frame that's is 15 business days. If we are unable to repair your product within a reasonable time frame, we will offer a Store credit or replacement only.
All mobile phones come with a warranty unless stated otherwise, whereas for the battery since it is a wear and tear item we provide only 30 days warranty. Any physical damage or water damage or any 3rd party repair will not be covered under the warranty. If the device is not returned in the same condition as it was sold, the warranty may be void.
Unlocked

Delivered from Melbourne

Warranty & Tax Invoice
Introducing the new Google Pixel 7A - the latest addition to the A-series phone lineup, offering the familiar Google design and helpful features at an affordable price! This phone is guaranteed to impress and surpass your expectations with its advanced features. Now, let's explore the specifics! 
Faster, More Efficient, and More Secure
The Google Pixel 7A runs on Google Tensor G2, their top-of-the-line processor, and Titan M2, a dedicated security chip. Both these features result in improved speed, efficiency, and security for the phone. Experience the core Pixel experience like never before with 8GB of RAM and a Smooth Display of up to 90Hz. 
Sleek Design
The Pixel 7A has a new midframe architecture that enhances its durability, making it the most robust A-series phone to date. The Pixel camera bar and sleek, sculpted surfaces maintain the familiar design of the Pixel 7 and 7 Pro. In addition, the aluminium housing is crafted from 100% recycled materials, allowing you to contribute to sustainability efforts. 
Upgrade Your Photography Experience
The Pixel 7A's camera system has undergone a complete upgrade, making it the top choice for smartphone photography in its price range. With its amazing camera features, it brings high-quality photography to a wider audience. The main camera of the phone has a larger sensor compared to the Pixel 6A, resulting in better low-light performance. In addition, it features a brand-new 13-megapixel ultrawide lens to capture a wider range of your photos. 
Furthermore, Night Sight operates at double the speed compared to the Pixel 6A, and the brand-new 13-megapixel front camera allows you to record 4K videos. The Pixel 7A introduces Long Exposure, a new feature that captures the texture and energy of moving subjects such as waterfalls. Additionally, with Tensor G2, Pixel 7A offers Super Res Zoom up to 8x for capturing clear and detailed images, even from a distance. 
Enhanced Features Powered by AI 
The Pixel 7A comes with all the AI-powered Pixel Call Assist features that make it a top choice for phone calls. Direct My Call allows you to easily navigate through menu options and reach the appropriate department more efficiently. With Call Screen, you can identify the caller and their purpose before answering the call. 
Hold for Me is a convenient service that saves you time by waiting in the queue for you and letting you know when a representative is ready to assist you. Additionally, Clear Calling improves the quality of the caller's voice and minimises background noise. Meanwhile, Wait Times provides an estimated duration of the hold time when contacting a business. 
Final Thoughts
The Google Pixel 7A offers an affordable option without compromising the essential Pixel experience. Experience the world in a fresh way with upgraded cameras, AI-powered Pixel Call Assist features, and a sustainable design. Select from four different colours to match your style, and remember to grab a specially designed case for the Pixel 7A to provide extra protection. Experience a fresh perspective on the smartphone world with the new Google Pixel 7A. 
View full details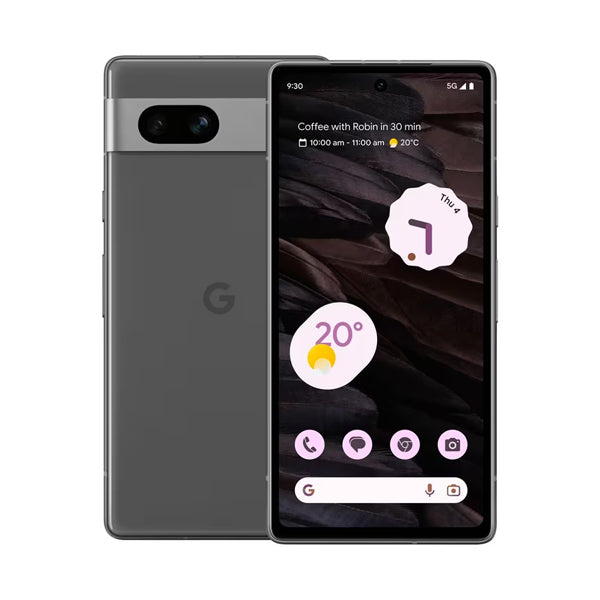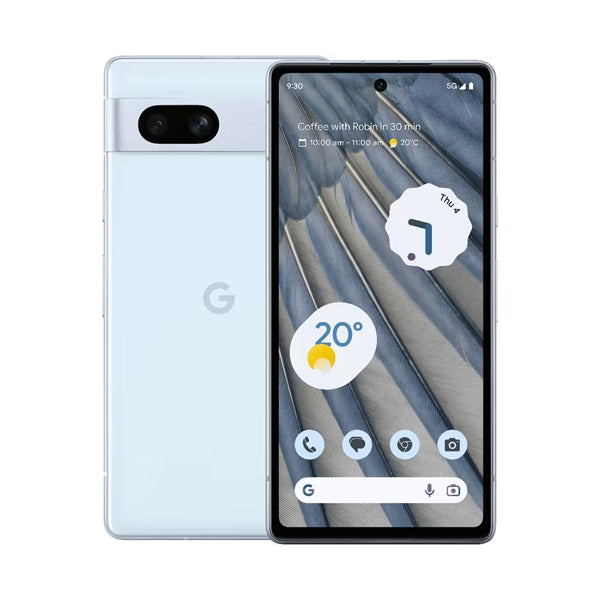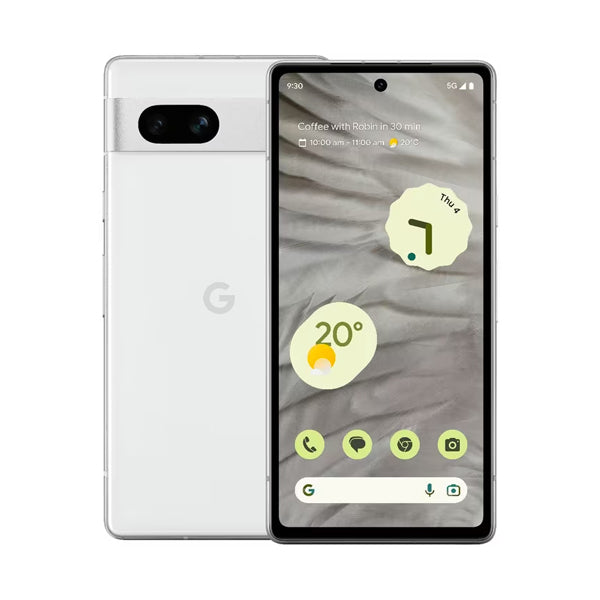 Shipping & Returns
AUSTRALIA POST

DELIVERY SCHEDULE

2-4 days after dispatch
1-2 days after dispatch
1-2 days after dispatch

COST PER SHIPMENT

Standard Postage (free on minimum order of $100)
Express Postage - without signature ($15)
Express Postage - Signature on Delivery ($20)

SENDLE PARCEL DELIVERY

DELIVERY SCHEDULE

1-2 days after dispatch
2-3 days after dispatch

COST PER SHIPMENT

Standard Postage Signature On Delivery ($10)
Express Postage Signature On Delivery ($18)

SHIPPING SCHEDULE

All orders placed on weekend or friday including  Public holidays will be dispatched next business day or Monday.
Regional area delivery may take upto 7 Business Days. 

RETURNS

A customer is entitled to a full refund if a product is deemed faulty within 30 days of purchase. If the product is deemed faulty after the 30-day period, the customer is entitled to replacement or repair only. Refunds after the 30-day period will be issued on Robotech's decision only if repair or replacement is not possible. Roobotech will cover the return postage if and only if the product is found to be faulty and under warranty. Restocking fees of $25 will apply in case of a change of mind or an order by mistake.